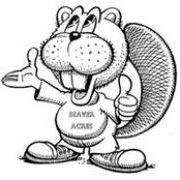 Anyone volunteering in any Beaverton School District school needs to have an up to date volunteer profile and background check. To start that process please follow these steps.
Select an application. Please click on the link for the appropriate application, either the Parent/Guardian or Community Volunteer application. Select "I am new to myvolunteerpage.com."
Please select a user name and password that will be easy to remember. You will be asked to read and agree to follow District Confidentiality and Volunteer Guidelines.
Create your profile. This section will include the Background Check and information about your interests as a volunteer.
Activation pending Background Check. As soon as your Background Check is complete, your profile will be activated!
Sign up. You can click into any activity or field that is underlined for more details or descriptions. Activities will be different for each school you have selected. After signing up for an activity, you may need to log back into your profile to see if you have been assigned and to confirm your availability.
Editing your profile. After you've completed your profile, you can add schools, sign up for activities, make edits to your profile information, track volunteer time, see updated information from your selected schools, etc.
Already have a profile from another BSD school? Email your new information to Update_Volunteer_Locations@beaverton.k12.or.us
MyImpactPage General Guide:

Home | News, documents & view upcoming shifts
Sign Up | View & sign up for volunteer activities
Assignments | View assignments for all locations you have selected
Hours Log | Log volunteer time
My Profile | Update personal information
If you forget your username or password, click on the link "Forgot my password" on the login screen.
If you have forgotten your password, you can enter your username and click on "reset password" button to have that emailed to you.
If you have forgotten your username, you can enter the address associated with your profile and click on the send username button to have that emailed to you.